Mercedes Benz S Class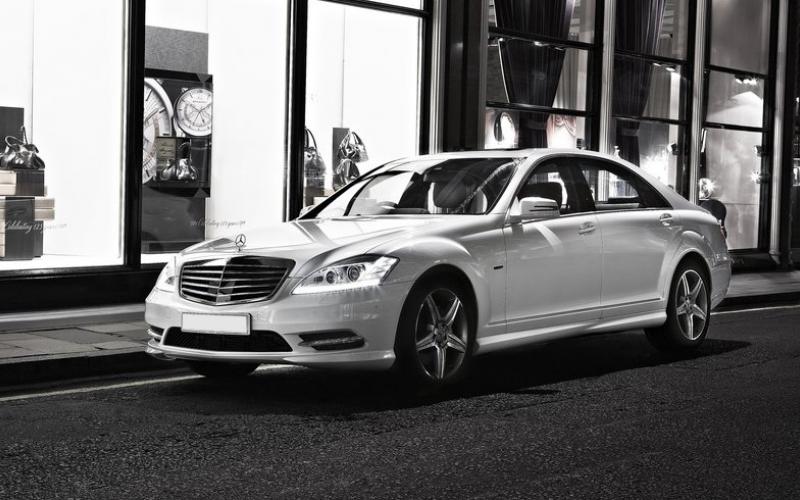 The Mercedes-Benz S-Class is certainly in a different league when it comes to prestige cars and Elliotts Cars are proud to have the S-Class diesel on our fleet. Prepare to outclass your friends, family and colleagues when you hire this car, this Mercedes is part of our "Wedding Cars" for hire and our "White Collection".
The Mercedes-Benz S-Class is supremely confident, superbly assured and extremely sensuous. The Mercedes-Benz S-Class superglues its position as the premium car in its class. With a new design, exceedingly high levels of comfort and innovative technology it´s time to make way for a true leader.
The Mercedes-Benz S-Class is a brilliant luxury car built from the supreme materials to exacting standards. Massive on style and performance, this truly is one of the world's great cars. All the space and refinement you could want and need, with dynamics and elegance to die for. The S-Class glides on air suspension, featuring adaptive damping that monitors the surface beneath and accordingly adjusts the suspension settings. Body movements are precisely controlled, the power steering provides plenty of feel and accuracy and the brakes are firm. While premium leather trim and highly polished wood are the least you would expect, the precision fit and finish of panels and propagation of twinkling aluminium switches have the hallmark and solid quality reminiscent of an age when cars were hand-built by detail-obsessed craftsmen.
* Please note, prices may vary in different areas, please contact the office you want to pick up from for an all inclusive quote.