Mercedes Vito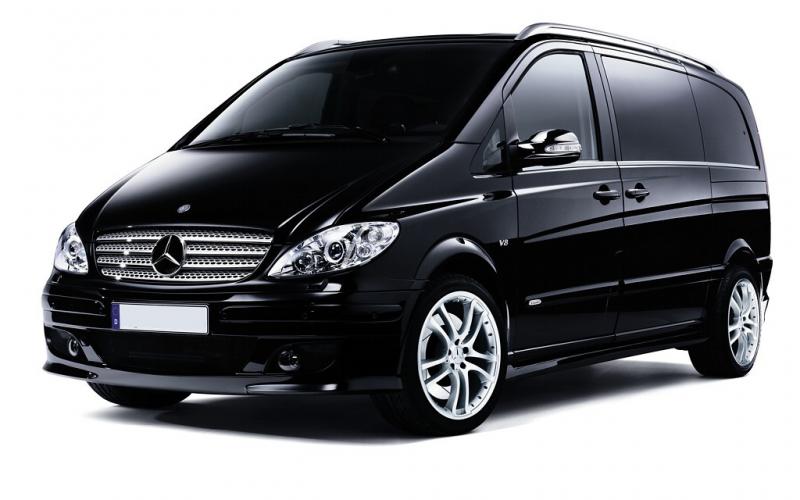 Mercedes-Benz has been one of the transport industry market leaders for many years. Their name is synonymous with comfort, style, and pure luxury. The Mercedes Vito people carrier is no exception to that rule. It is a class leader in its field and has gained many admirers since it was launched.
If you need to carry up to 8 passengers then the Mercedes Vito MPV is the ideal vehicle for this purpose. With a spacious air conditioned compartment and privacy glass, together with an extensive area of luggage space, this vehicle is ideal for golfing holidays, corporate days out, airport transfers or family gatherings to name but a few.
Classic marks of the Mercedes-Benz such as striking headlamps, the recognisable grille and "dynamic smooth rounded forms" are all found on the Vito so you will know that you have quality and luxury at your fingertips.
We know that once you are behind the wheel of the Elliotts Mercedes Vito, you will feel like a DJ spinning on the decks - there is just so much fun to be had with the dashboard. And the multi-function steering wheel will allow you to access many of the in-vehicle controls without having to take your hand off the main steering position.
The Mercedes Vito is the perfect Prestige MPV Hire choice - you will feel comfortable, safe and well-respected in this great looking MPV.
Please contact out MPV Hire team to discuss your requirements.
* Please note, prices may vary in different areas, please contact the office you want to pick up from for an all inclusive quote.