AUDI A4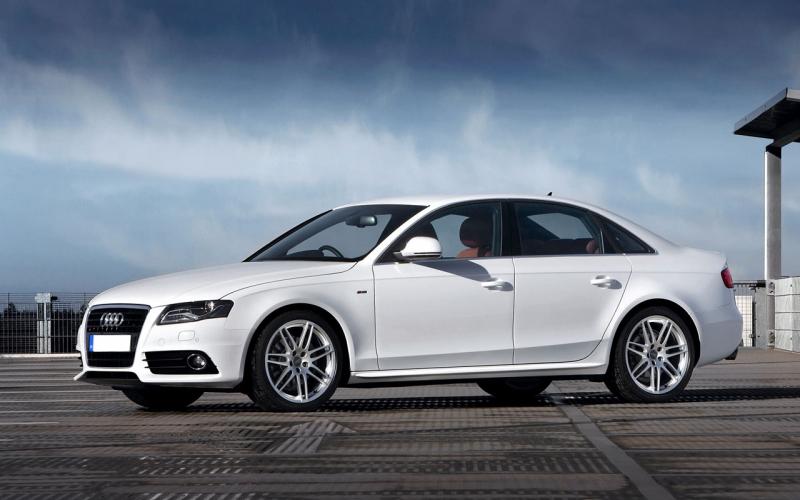 When it comes to a Saloon of the diesel variety then Elliotts Cars will happily recommend the Audi A4, it's a perfect car for any occasion. The Audi A4 is a well-finished and extremely well built, solid family or executive car and very well equipped. Great driving position, excellent dashboard layout, amazing road holding and with stability control (ESC) that is effective. The Audi A4 is front-wheel-drive and is really good fun to drive whilst maintaining the air of a family exec saloon.
The Audi A4 is the sportiest car in its class, its good fun to drive, with well-balanced handling and lots of grip, the steering toughens up nicely at speed and the ride is very comfortable.
Audi has a reputation for quality and the A4 doesn't let them down. The A4 ticks all the boxes for safety kit, with six airbags and stability control as standard and with a wide range of adjustments for the seat and steering wheel means that the A4 caters perfectly for drivers of all shapes and sizes.
The Audi A4 is a perfect car to hire for any occasion large or small, whatever the event, function or trip you need to hire a car for then the Audi A4 comes highly recommended by our team at Elliotts Cars.
* Please note, prices may vary in different areas, please contact the office you want to pick up from for an all inclusive quote.