Audi Q7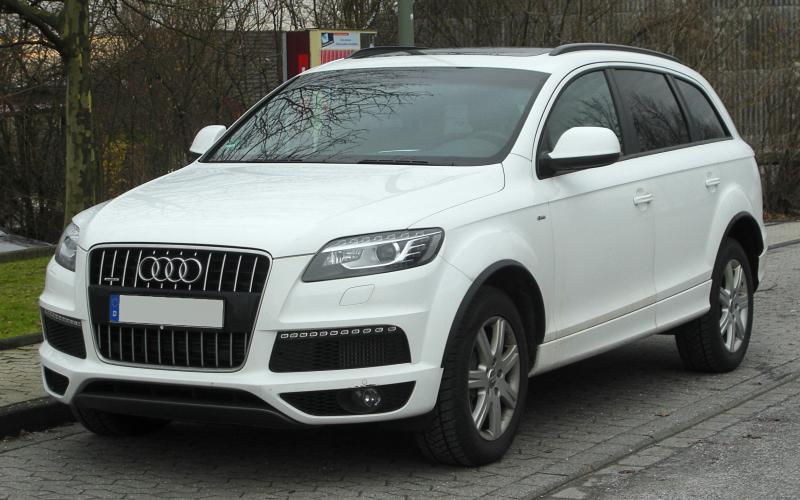 The Audi Q7 is another fine, quality and luxurious car within the 4x4 range at Elliotts Cars and it is also in the White Collection so is perfect for Weddings and Functions as well as those trips away you may need to take when you require refined luxury within a large 4x4.
The Audi Q7 ingeniously combines sportiness and versatility, sophisticated technology and the luxury of a premium 4x4. It excels on the road with the performance and driving dynamics of a sports car; off-road it redefines the benchmark in its category. A vehicle that outwardly makes no secret of its qualities and whose technology delivers on its promise – on any road and in all conditions.
The Audi Q7 is the performance 4x4 from the creator of Quattro. It's stable, luxurious and extremely safe for passengers. The Elliotts Q7 has clever styling that hides the fact that this is a big car. The Q7 drives well, and it's built to a very high standard as you would expect. For further information regarding this Audi Q7 for hire or any other 4x4 vehicles Elliotts stock then please contact the 4x4 or White Collection hire team.
* Please note, prices may vary in different areas, please contact the office you want to pick up from for an all inclusive quote.